O.T.T.E.R. Overview
The patented DO2E O.T.T.E.R. (Oxygen Transfer Technology for Environmental Remediation) is a large, scalable, high volume floating series of aerators configured into the design of a large work barge.
The OTTER can range in size from 40' up to 400' in length and 12' up to 40' in width. The OTTER is considered by international experts to be the largest
most efficient aeration module in the world. This massive Advanced Aeration Tanker / Barge can produce a fluid flow rate from 144 MGD up to 1.45
BGD with a (SOTR) Standard Oxygen Transfer Rate from 6,200 #'s of Oxygen up to 63,000 #'s of oxygen per day. When UV Ozone is added, the SOTR can be greater than (>)100,000 #'s / day.
These Advanced Aeration Tankers can produce an air flow from 4,800 scfm up to 36,000 scfm. The draw depth can be modified to pull from 10' down to 1,000'. This unique advanced aeration system can be unmanned and operated from remote locations, and it can produce enough thrust to propel itself through a water body.
The OTTER can operate in water as shallow as 4'. The air is supplied to the aerators by multiple and various size regenerative blowers. Multiple small diesel generators produce the electricity required to operate the blowers.
Call to Find a Sales Rep Near You Today!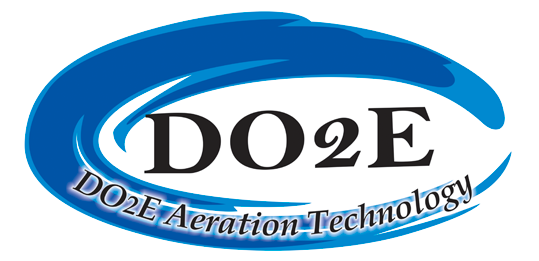 Office
DO2E Waste Water Treatment LLC
29873 Saint Simon Street
Daphne, Alabama 36526
Manufacturing Plant
27472 Wilcox Road
Robertsdale, Alabama. 36567
Phone
Office: (850) 698-6805
Hours
Mon-Thur: 8:00 AM–5:00 PM
Fri: 8:00 AM–12:00 PM
Saturday & Sunday: Closed