The Little John Digester
The Little John Digester is a state-of-the-art pretreatment system for wet wells and lift stations that injects air through a specially designed air manifold system constructed of heavy-duty non-corrosive material. Atop of this specialized manifold are stationary ridges or blades. As the air travels up and through the digester cylinder, a void is created. With this Venturi effect, solids are pulled in through the bottom of the digester and across the stationary blades or ridges at the top of the unit.
As the Venturi effect pulls solids up to 35 feet per second the solids are immediately broken down upon contact with the stationary ridges on top of the digester into micro-fine particulates. Once mechanically broken down the increase in dissolved oxygen combined with the micro particulates creates the perfect food source for advanced bacterial degradation. Ozone can also be injected in this cylinder, which further facilitates the digestion process of raw sewage before it enters the wastewater plant.
The Little John Digester uses THREE means of digestion: Mechanical, Chemical & Biological. This 3-step treatment process is simultaneous and converts F.O.G. into Carbon Dioxide & Water on contact.
Call to Find a Sales Rep Near You Today!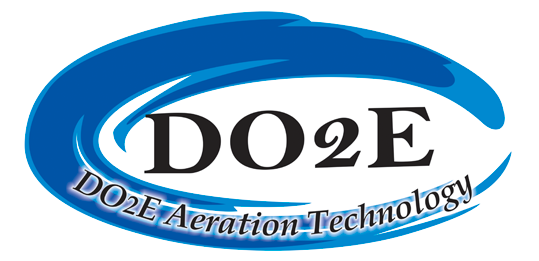 Office
DO2E Waste Water Treatment LLC
29873 Saint Simon Street
Daphne, Alabama 36526
Manufacturing Plant
27472 Wilcox Road
Robertsdale, Alabama. 36567
Phone
Office: (850) 698-6805
Hours
Mon-Thur: 8:00 AM–5:00 PM
Fri: 8:00 AM–12:00 PM
Saturday & Sunday: Closed