Innovative Solutions For…
Wastewater Treatment
DO2E Wastewater Treatment LLC has designed and patented some of the most technologically advanced wastewater treatment equipment in the market today including the Little John Digester and the popular Floating Aerator. DO2E is proud to offer products that are environmentally friendly, air driven, and most importantly have no moving parts. This is a new paradigm in wastewater treatment equipment in both municipal and industrial applications. DO2E continues to be on the cutting edge in the design, development, and production of environmentally friendly and energy efficient technology. Our approach to "Green" technology continues to set new industry standards when it comes to "Solving the World's Water Problems." This is a new paradigm that DO2E has created and it offers the following benefits:
• Reduction in energy costs of up to 70%
• Reduction in labor costs of up to 90%
• Reduction in chemical usage of up to 95%
• Enhanced worker safety by:
• Reduced exposure to deadly bacteria
• Eliminating man entry into confined spaces & lagoons
• Utilizing equipment with no moving parts
• No harmful chemical exposure
DO2E specializes in advanced FOG Control, Aeration, Odor/H2S Control, Wastewater Pretreatment, Algae Control, On Site Sludge Digestion, Lagoon Aeration, Collection Systems/Lift Station Solutions, and Chemical Alternatives. Wastewater treatment options are available for Alabama, Mississippi, Florida, Louisiana and nationwide.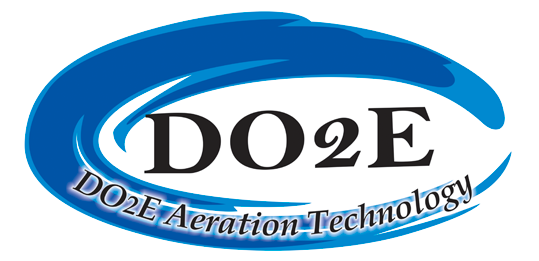 Office
DO2E Waste Water Treatment LLC
29873 Saint Simon Street
Daphne, Alabama 36526
Manufacturing Plant
27472 Wilcox Road
Robertsdale, Alabama. 36567
Phone
Office: (850) 698-6805
Hours
Mon-Thur: 8:00 AM–5:00 PM
Fri: 8:00 AM–12:00 PM
Saturday & Sunday: Closed