Floating Aerator Process
The Patented High Volume State of the Art Aerator injects high volume, low-pressure air through a specially designed multi chambered air manifold located at the bottom of the unit. This unit creates a surface current up to 3 knots for a distance of up to 100 ft.
Using a unique combination of coarse air and fine air bubble aeration, we are able to move high volumes of water (up to 24.1 million gallons per day), while at the same time transferring high volumes of dissolved oxygen throughout the water column. The fine air bubbles maximize the oxygen transfer while the coarse air bubbles provide the ultimate velocity.
​
The unique combination of coarse and fine air bubbles released at a specific water depth within a confined space allows for highly efficient aeration and mixing. The unit can operate in as little as 4' of water and can draw from depths of up to 16' of water.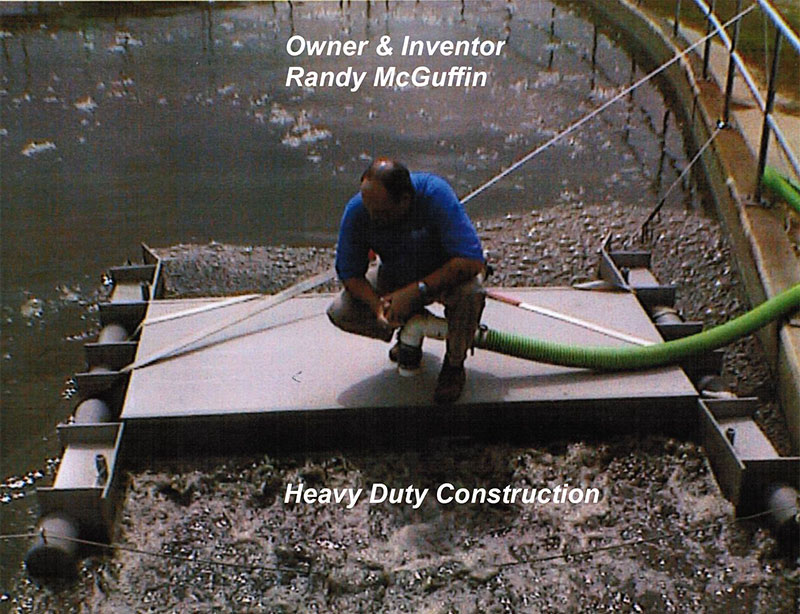 Call to Find a Sales Rep Near You Today!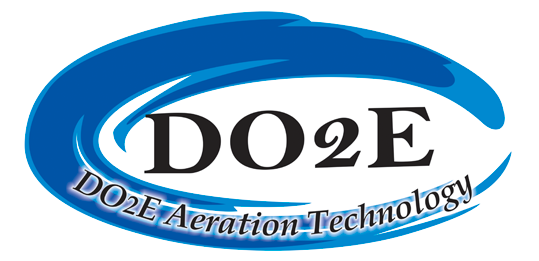 Office
DO2E Waste Water Treatment LLC
29873 Saint Simon Street
Daphne, Alabama 36526
Manufacturing Plant
27472 Wilcox Road
Robertsdale, Alabama. 36567
Phone
Office: (850) 698-6805
Hours
Mon-Thur: 8:00 AM–5:00 PM
Fri: 8:00 AM–12:00 PM
Saturday & Sunday: Closed