High Volume Floating Mixer Process
The mixer is comprised of two main parts. The first part is the float support which keeps the unit up right. This section also contains blades or stationary ridges located on the lower portion which extends below the water line. These blades or stationary ridges destroy larger solids and converts them to micro particulates. The combination of increased oxygen and presents of micro particulates, allow for the bacteria to quickly and easily consume them exponentially increase the digestion process.
The Second section or part is located below the float section and is connected by a high strength flexible hose with two cam lock connectors. The submerged section draws effluent and solids in through ports or openings located on the bottom of the unit. Water is drawn in via the Venturi created by the air flow produced from the regenerative blowers. The Venturi is created by using a unique arrangement and varying size bubbles released within the lower section. The unit has an unlimited draw depth and can operate in water columns with minimum levels of 7 ft.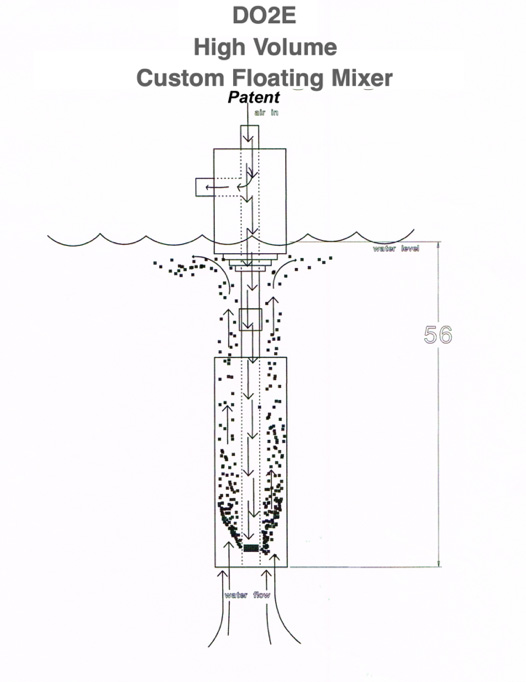 Call to Find a Sales Rep Near You Today!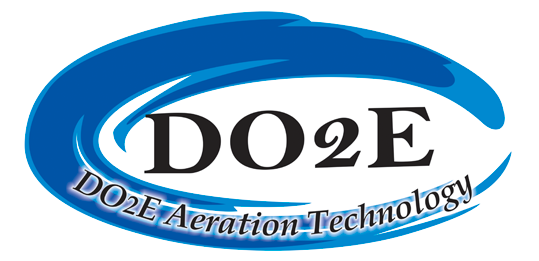 Office
DO2E Waste Water Treatment LLC
29873 Saint Simon Street
Daphne, Alabama 36526
Manufacturing Plant
27472 Wilcox Road
Robertsdale, Alabama. 36567
Phone
Office: (850) 698-6805
Hours
Mon-Thur: 8:00 AM–5:00 PM
Fri: 8:00 AM–12:00 PM
Saturday & Sunday: Closed