High Volume Floating Mixer
The patent DO2E High Volume Floating Mixer is a small compact floating mixer designed to provide three functions. First function is to provide superior mixing compared to old out dated surface mixers. The second function is to provide additional oxygen to the the effluent column. The third function is to maximize sludge digestion by creating micro particulates.
There are 5 variations and Hp sizes of this highly efficient mixer. This advanced mixing unit has no moving parts, air driven, low pressure (<3 psi), high volume air flow (> 55 scfm), and is constructed of high density ploy tubing for continuous and maintenance free use for many years.
This unit is driven by low pressure, high volume regenerative air blowers. These blowers can operate at any voltage and with any power phase making them the most energy efficient, effective and versatile mixers on the market today.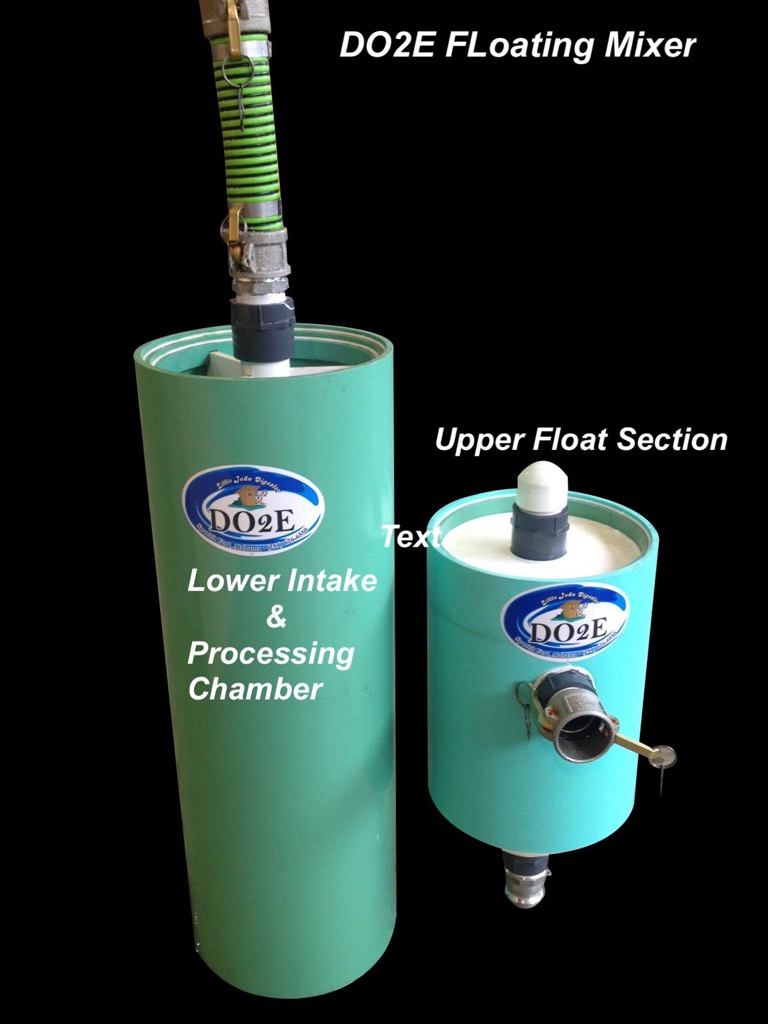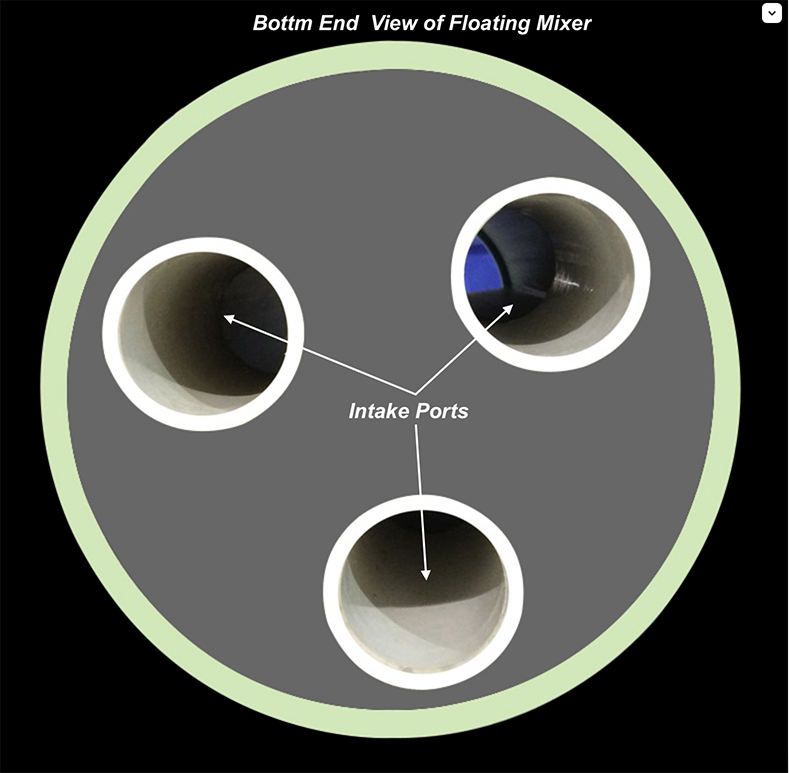 Bottom View (Intake Ports)
Potential Applications
Waste water plants
Waste water digesters
Storm water impoundments
Retention ponds
Lagoons
Creeks
Canals
Bayous
Ponds
Marina Fish hatcheries
Call to Find a Sales Rep Near You Today!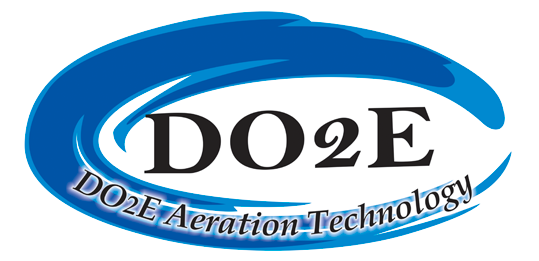 Office
DO2E Waste Water Treatment LLC
29873 Saint Simon Street
Daphne, Alabama 36526
Manufacturing Plant
27472 Wilcox Road
Robertsdale, Alabama. 36567
Phone
Office: (850) 698-6805
Hours
Mon-Thur: 8:00 AM–5:00 PM
Fri: 8:00 AM–12:00 PM
Saturday & Sunday: Closed